​Free Shipping on Orders Over $200! Only $9.99 for Orders $199 and Below!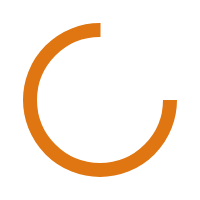 Safariland - HARDWIRE® ARMOR LEVEL IIIA BALLISTIC PANEL SET
SKU: HW-2019-01-SB
Price: $1,769.00
The newest proprietary manufacturing technology from Hardwire® equates to the lightest armor in the world, with unprecedented stopping power. This sets a new standard in shock dissipation physics, momentum transfer efficiency, and ultimately,
ballistic properties.
Made of Dyneema® fibers and pressed under 25 million pounds of force at precise temperatures, Hardwire turns multiple layers of material into a single system. The results are millions of fibers that once acted independently, now act as one.
Lightweight, 30% lighter than any other soft armor on the market
Panels have a low density allowing them to float in water
Impact energy is spread laterally across the panel improving ballistic protection and reducing trauma
Made of Dyneema® fibers
NIJ 0101.06 Level IIIA compliant
** FIRST RESPONDER SALES ONLY! YOU WILL BE CONTACTED AND REQUIRED TO PROVIDE CREDENTIALS!
ALL ARMOR SALES ARE FINAL. NO RETURNS PERMITTED! PLEASE DOUBLE CHECK YOUR SIZE
DEPARTMENT DISCOUNTS ARE AVAILABLE! PLEASE CONTACT US FOR MORE INFORMATION
FOR MORE INFORMATION ON THIS PANEL, PLEASE COPY AND PASTE THE LINKS BELOW
https://cdn.bfldr.com/TNZ0YWIS/at/xfxjmxnhg65wgwwc37bs2ft5/101920A-BD_Armor_Hardwire_Level_IIIA_Sell_Sheet.pdf
https://cdn.bfldr.com/TNZ0YWIS/at/7zgqfxj7gtqk7h599bxbn4bw/11381MA_SAF_Armor_Hardwire_Level_IIIA_68_TechSpec_Sheet_Rev.pdf
© 2023 10-42 Tactical. All Rights Reserved. Web site by TSG.